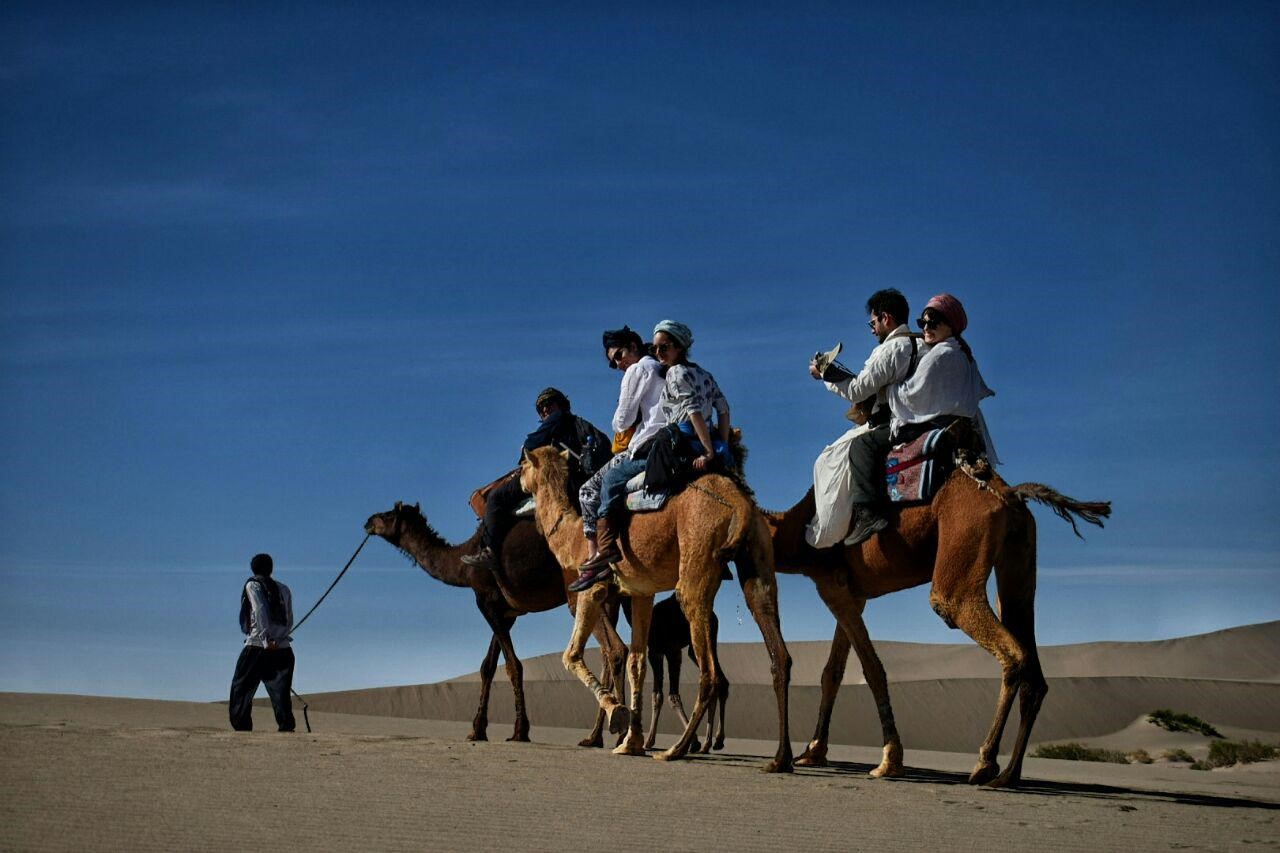 1th Day
The tour starts at 8:00 AM.
We will drive to an oasis where the Lovely Persian Garden (UNESCO ATTRACTION) has located. Having had seen the Garden, we will drive to Bam to visit the biggest adobe castle in the world!! (UNESCO ATTRACTION). Then your guide will take you to a village near the white dunes to have a homemade meal and short rest in a local family homestay. Having had the lunch and rest, we head for camel trekking to the white dunes.
After 1 hour camel trekking, we will put up the camping tent to camp in the white dunes desert. The local guide and camel driver will prepare fire and delicious local foods while we are going to visit the eye catching sunset and night sky! Having had Dinner, we will go to sleep in the millions starts Hotel!!
 
2th Day
We will get up early morning for visiting Hypnotizing Sunrise. After that we will have a breakfast in the desert. Having had breakfast, we start camel trekking to the village to have a shower. After taking shower, we will leave the village to Lut desert. On our way, we will see colorful mountains. The guide will stop for a while to see and take the photos of these amazing mountains!  Your guide will drive to Shahdad oasis to show you an old Ab-Anbar (Water reservoir).
And the guide will take you to a family guest house to have lunch and short rest. Having had lunch and rest, we prepare to drive to Kalouts. As soon as we arrive in Kaluts, we will start trekking deep to the Kaloots to see the sunrise and night sky. After visiting the wonderful night sky, the guide will drive back to the family guest house to have dinner and sleeping overnight there.
 
3th Day
Early morning we head for another part of the Kalout to watch the hypnotizing sunrise in the desert.
After that you will be taken to the spectacular camel-hills and the amazing salty river.
The tour will continue by going back to the village for breakfast.
Having had breakfast, you will be taken to a big Caravanserai and Underground irrigation system ( Kariz or Qanat ).
Finally we prepare to return to Kerman before noon.
The tour will finish in Kerman at 11:30 AM
 
Inclusion:
Official Tour Guide
Local Guide
1 Night Camping
1 Night Accommodation in the desert village
Regular Transportation with AC
2 Breakfast
2 Lunch
2 Dinner
 

Exclusion:
Fee entrances
 Water

Where & When:
Meet up Location:  Your address in Kerman (Hotel, airport, Terminal, rail way station and so on)
End Location: Your address in Kerman
* You can discuss the Date & Time before purchasing the tour    


What do you need for this tour?
Trekking shoes
Warm clothes
Sandal
Sun cream
Sun glasses
Shawl (if you have)

PAY ATTENTION:
If you have history of any disease like epilepsy and so on
If you use any medicine which your doctor has prescribed for you
If you use Eye contact lens
If you are vegetarian or Vegan
Please before confirming the tour let us know.